In the second last round of the Grandmaster's Tournament, Grandmaster Santosh Vidit from India scored a draw to secure the tournament victory early. He is 4 points ahead and cannot be caught in the last round. In the Master Open there are seven leaders, so everything is still possible. In the Main tournament the leader still has the maximum points.
In the sixth round of the Grand Masters Tournament there was one victory and three draws. As the two leaders GM Santosh Vidit (India) and Sam Shankland drew back their two games, GM Vidit was able to maintain his lead of four points and is already early tournament winner.
The match between GM Vidit and GM Nodirbek Abdusattorov (Uzbekistan) started with a Catalan opening. The position remained balanced throughout the match and the draw was agreed in the 41st move.
Interestingly, both Swiss participants of the Grand Master tournament chose the same opening: the currently modern version with Lb5+ against the Grünfelder opening. GM Sebastian Bogner against Sam Shankland (USA) and Nico Georgiadis against Parham Maghsoodloo (Iran) received promising positions. Unfortunately, as happened several times in this tournament, the two could not make use of their possibilities and "only" achieved a draw.
GM Peter Leko (Hungary) won against GM Jorge Cori (Peru) in the sixth round. GM Cori chose the French opening for the second time. As often in this opening, it came to an interesting course of play with chances on both sides. In a very tactical game GM Leko was able to play in an endgame with a quality less but a dangerous pawn on e7, which was enough together with the other additional pawn to win.
The decision to win the tournament has already been made, but there are still several possible shifts. GM Shankland must reach at least a draw to secure his second place. The combined 3-4 and 5-6 places make a decision in a tiebreak possible. In the Grandmaster Tournament, if there is a tie of points, the placing in a tiebreak will be decided on Wednesday, July 31st from 11am on.
After the seventh round in the Master Tournament, there is a merger at the top. No less than seven players have 5.5 points. Another fourteen players achieved 5.0 points. The decision for the win of the tournament therefore promises excitement.
In the Main Tournament, Achim Schneuwly (Düdingen) also won the seventh game and is now one full point ahead. Gilda Thode (Zurich) follows with six points. In the eighth round, the two leaders duel directly. With a victory Achim Schneuwly could already secure the tournament victory prematurely.
Ranking Grand Master Tournament
| | | | | | |
| --- | --- | --- | --- | --- | --- |
| Rank | Name | Points Classic | Points Rapid | Points Blitz | Points Total |
| 1 | GM Santosh Vidit | 27 | 12 | 8 | 11 |
| 2 | GM Sam Shankland | 27 | 8 | 9 | 10 |
| 3-4 | GM Peter Leko | 27 | 8 | 10 | 6.5 |
| 3-4 | GM Parham Maghsoodloo | 27 | 7 | 8 | 9.5 |
| 5-6 | GM Nodirbek Abdusattorov | 27 | 9 | 5 | 8 |
| 5-6 | GM Jorge Cori | 27 | 8 | 7 | 7 |
| 7 | GM Nico Georgiadis | 27 | 4 | 6 | 2 |
| 8 | GM Sebastian Bogner | 27 | 6 | 3 | 2 |
Results and Pairings Grand Master Tournament
6. Round (Monday 29. July)

Sebastian Bogner (SUI)

1 - 1

Sam Shankland (USA)

Peter Leko (UNG)

3 - 0

Jorge Cori (PER)

Nico Georgiadis (SUI)

1 - 1

Parham Maghsoodloo (IRN)

Santosh Vidit (IND)

1 - 1

Nodirbek Abdusattorov (UZB)

7. and last Round (Tuesday 30. July after 14:00)

Nodirbek Abdusattorov (UZB)

-

Sebastian Bogner (SUI)

Parham Maghsoodloo (IRN)

-

Santosh Vidit (IND)

Jorge Cori (PER)

-

Nico Georgiadis (SUI)

Sam Shankland (USA)

-

Peter Leko (UNG)
Master Tournament
Players with 5.5 points: GM Brkic Ante (CRO), GM Donchenko Alexander (GER), GM Petrosyan Manuel (ARM), GM Xiong Jeffery (USA), GM Erigaisi Arjun (IND), GM Tabatabaei M.amin (IRI) and GM Iturrizaga Bonelli Eduardo (VEN)
Another best Swiss: FM Bruno Kamber with 3.5 points on 65th place (132 players)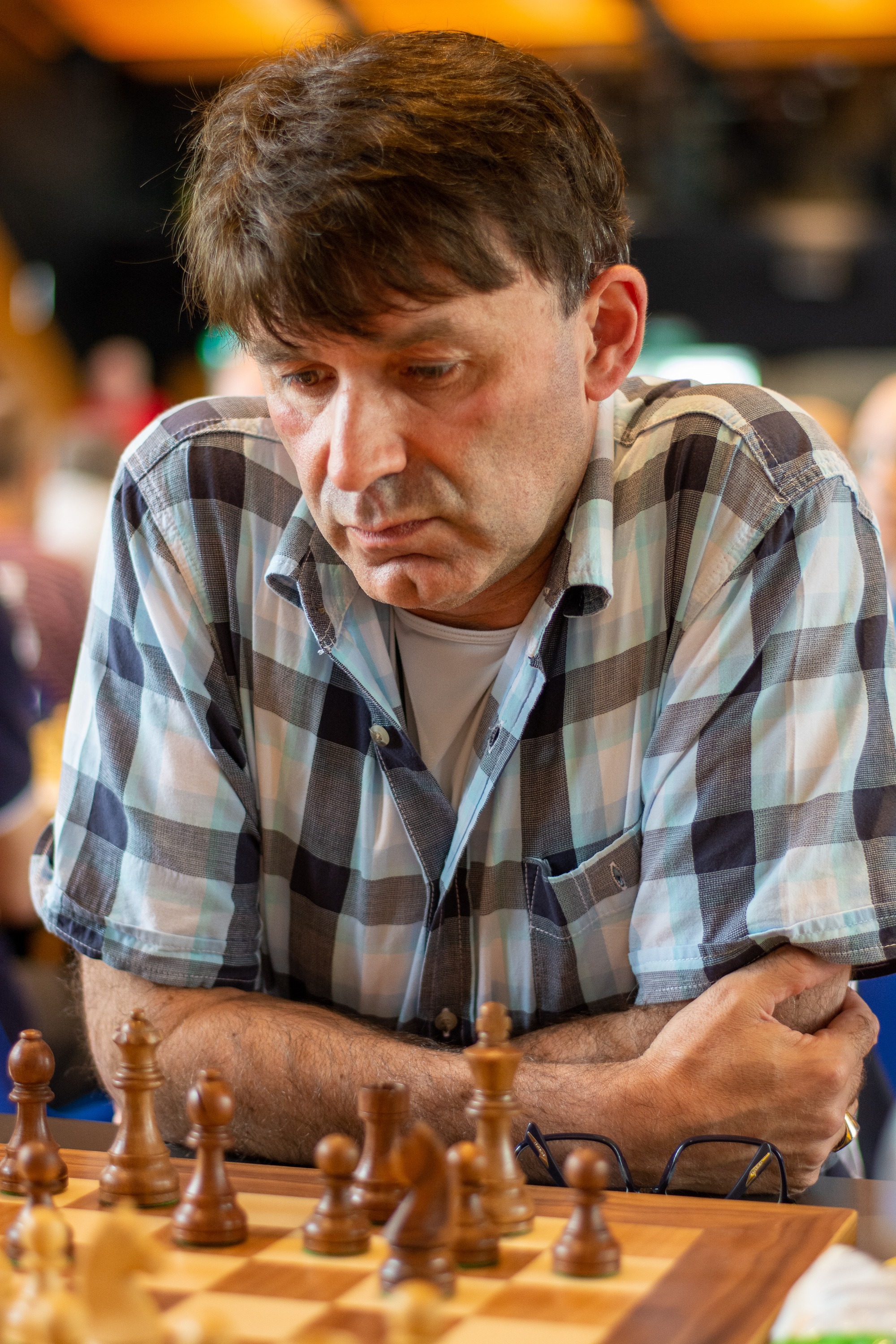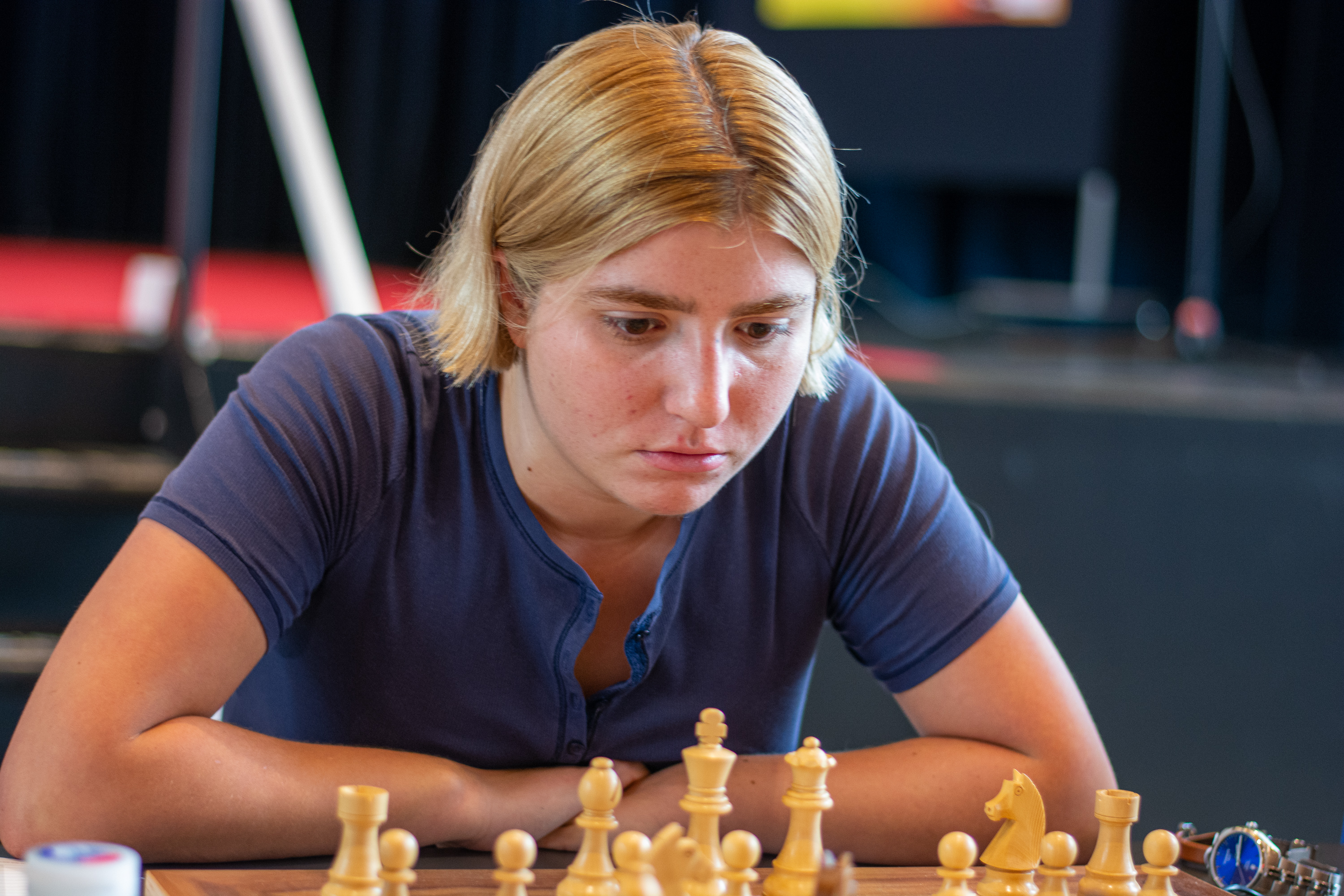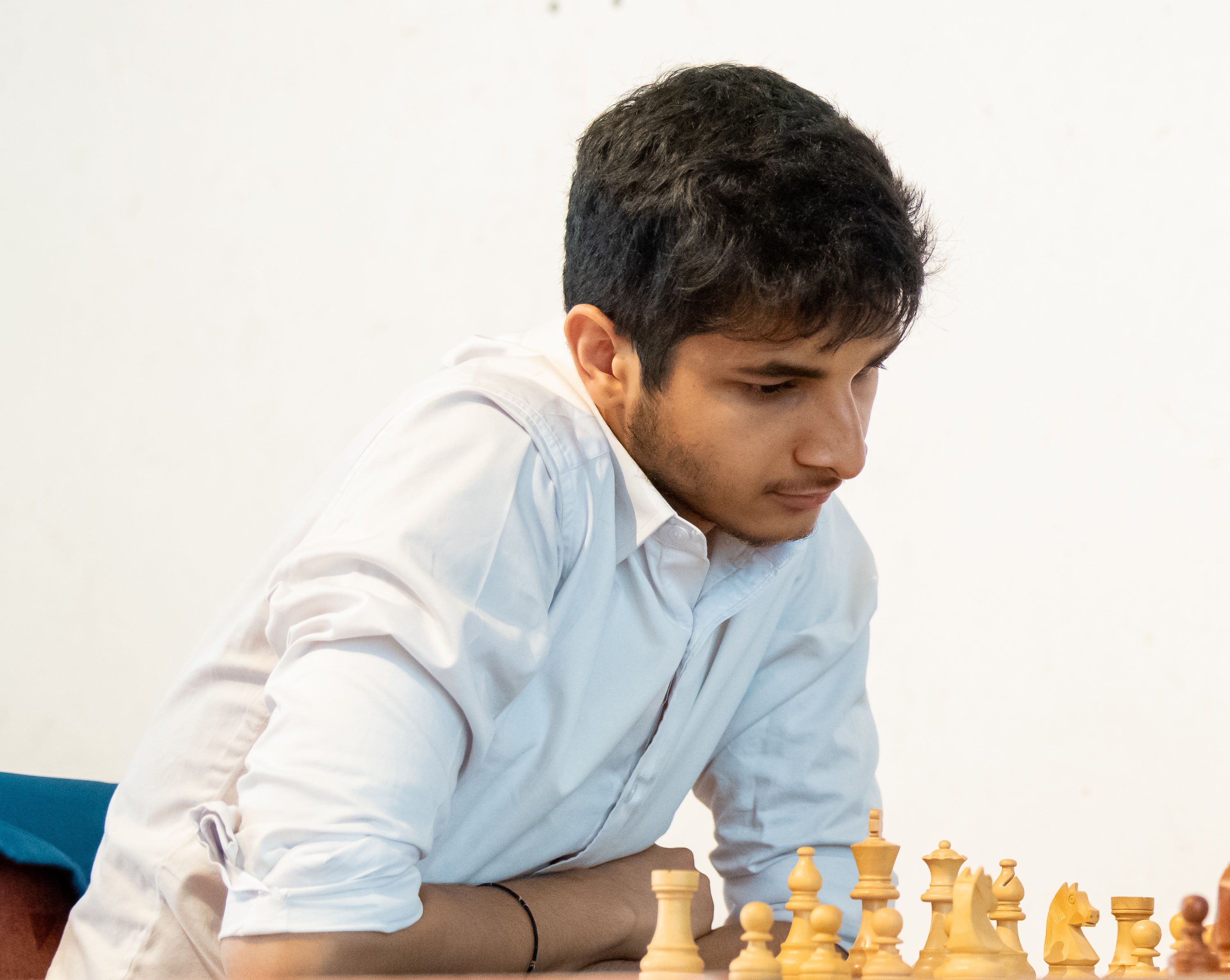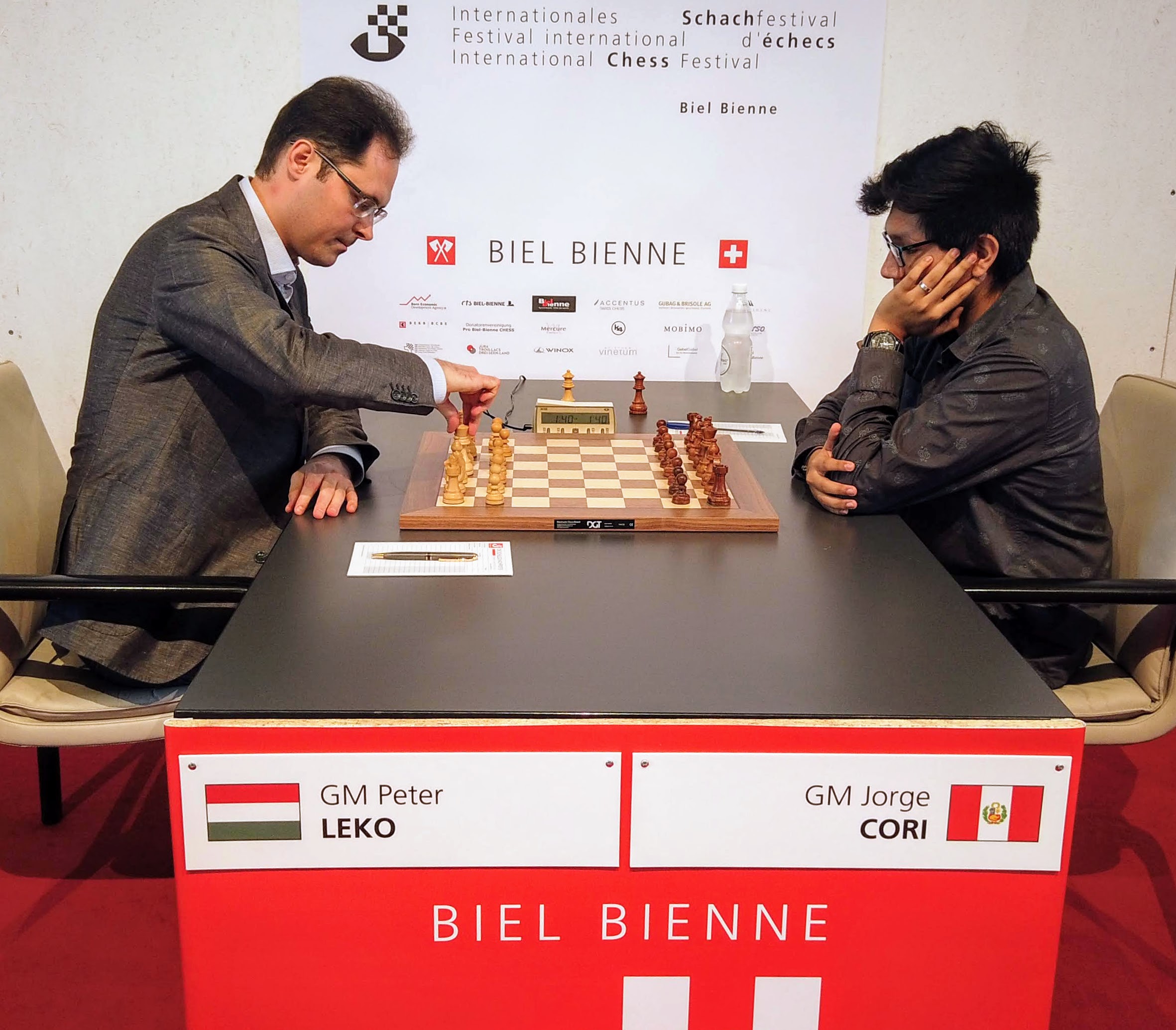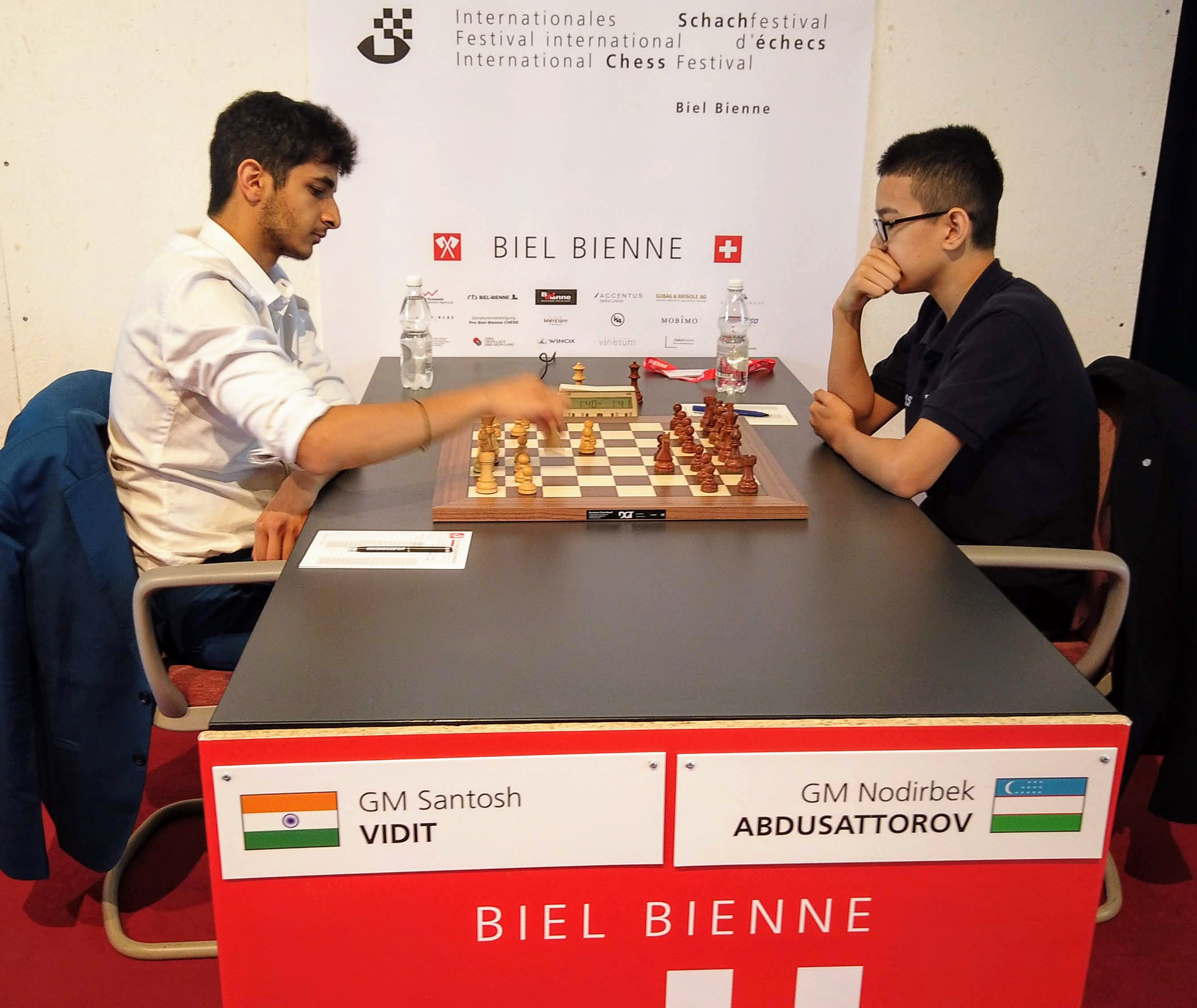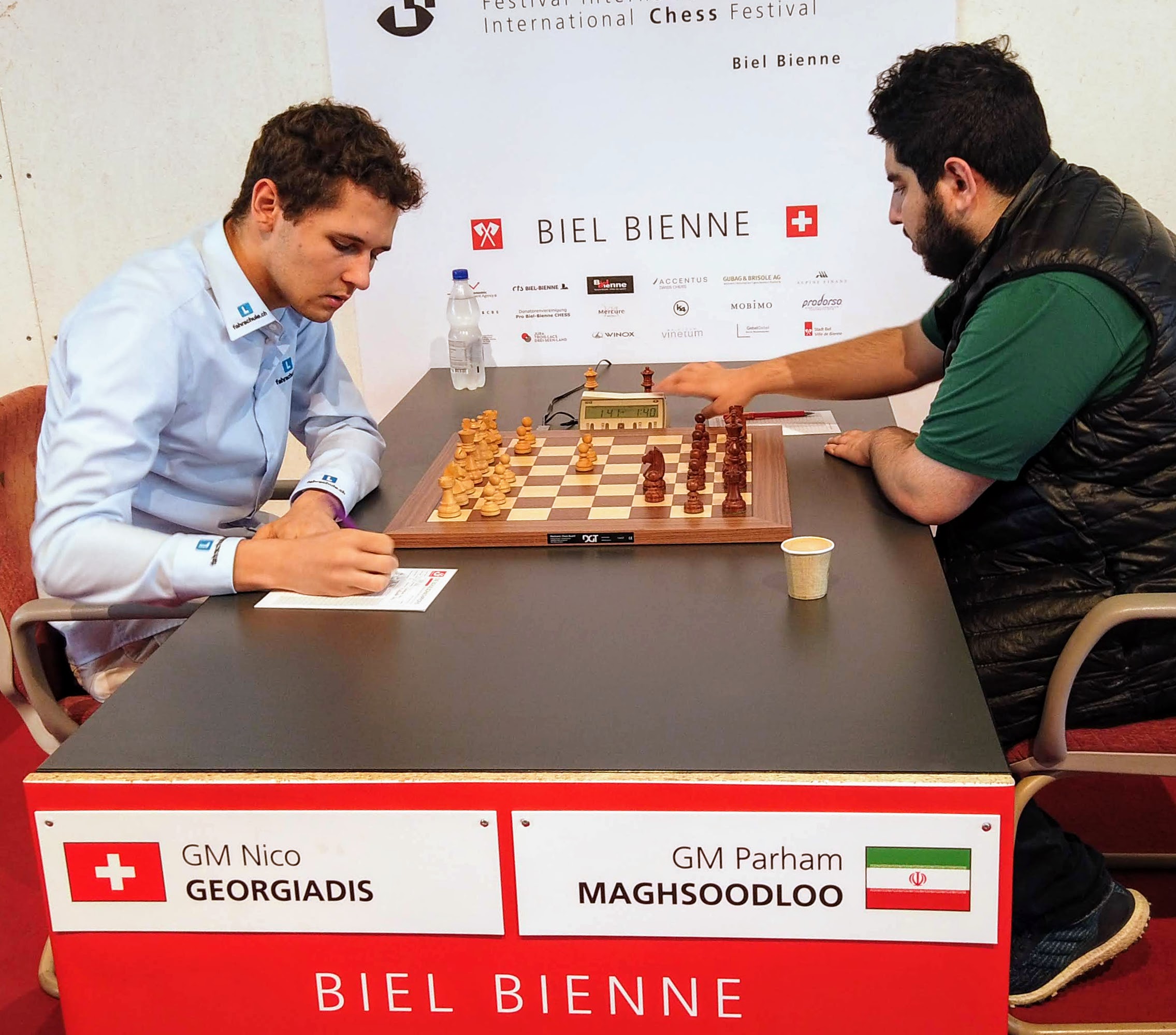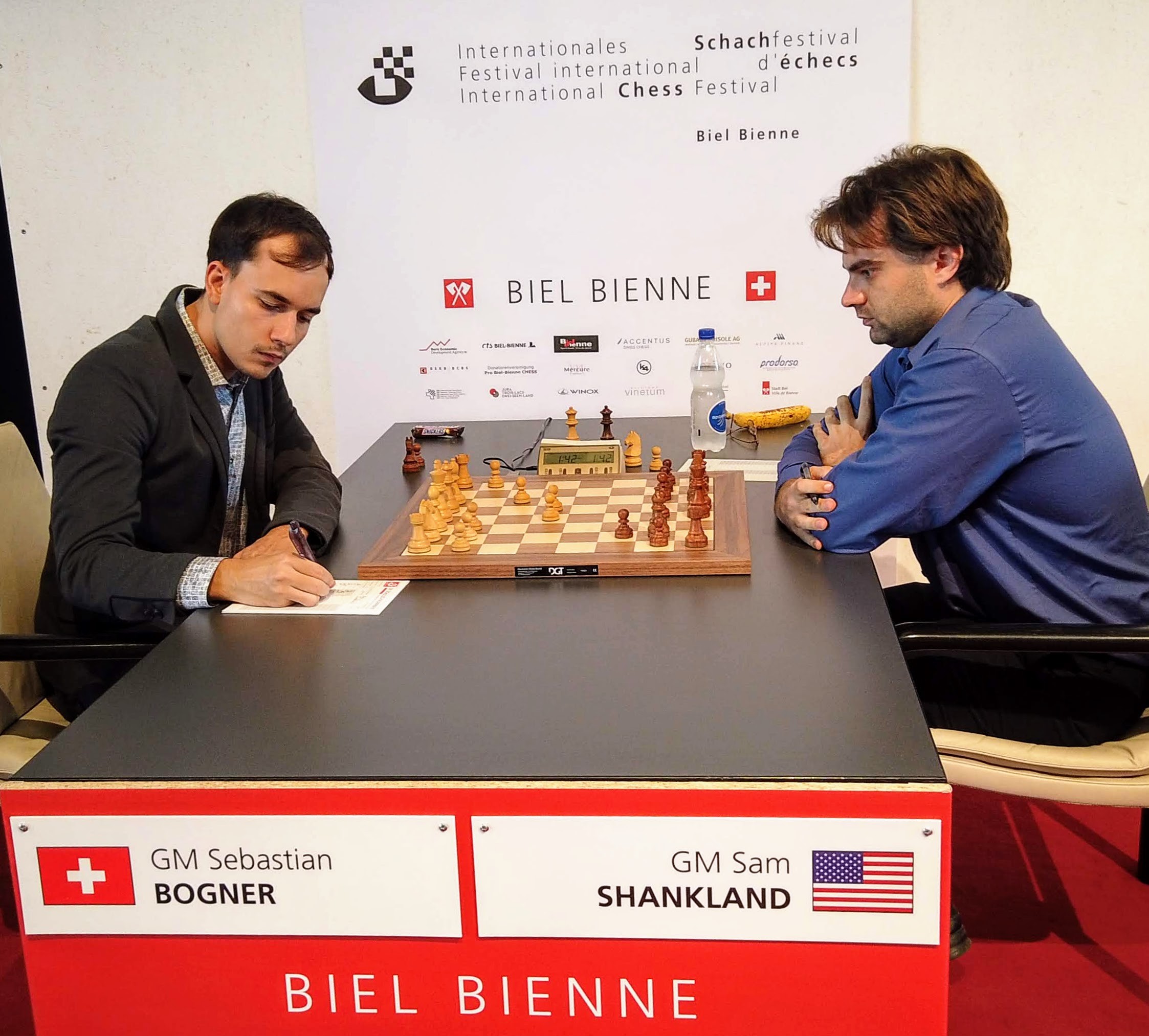 Further photos are available under the following link:
https://www.flickr.com/photos/143150736@N02/collections/72157709757960902/