GM Santosh Vidit from India had already won the Grand Master Tournament of the 52nd International Chess Festival in Biel before the last round. Without any pressure he could also win the last game. In the Master Open the Iranian GM M.amin Tabatabaei is leading alone with 6.5 points and in the Main Tournament the decision to win the tournament has already been made. Achim Schneuwly is leading with eight points out of eight games (!) and therefore has two more points compared to his opponents.
GM Santosh Vidit from India also won his last match against GM Parham Maghsoodloo (Iran) in the Grandmaster's Tournament and thus strengthened his lead over GM Sam Shankland (USA) who could not win his match against GM Peter Leko (Hungary).
The two Swiss participants could celebrate successes in the last round. GM Nico Georgiadis won his game against GM Jorge Cori (Peru). In an isolated position he received a strong attack on the king's wing. Also an exchange sacrifice could not stop the initiative of GM Georgiadis and already in the 29th move his victory was clear. This brings the tournament of GM Georgiadis to a peaceful end, as he could not exploit many good positions in the course of the tournament. GM Sebastian Bogner fought in a rook endgame with less pawns for the draw against GM Nodirbek Abdusattorov (Uzbekistan), could secure this in the end by a beautiful rook sacrifice with subsequent stalemate.
The Iranian GM M.amin Tabatabaei, who is only 18 years old, is leading the Master Open by half a point. GM Tabatabaei (starting number 10) won his game against GM Jeffery Xiong (USA, starting number 1), who had 90 more elopoints, as the only player of the top section. GM Tabatabaei received his grandmaster title in 2018 and is currently the world number 3 of the U-18. In the last round he has the chance to be the first Iranian player to win the Master Open in Biel.
In the Main Tournament Achim Schneuwly (Düdingen) could celebrate his eighth victory (!) against Gilda Thode (Zurich). He started the tournament as number two on the starting list, but such a run is still a surprise, since in Main tournaments the differences between the players are smaller. His tournament victory has already been decided with two points (!) lead. He still has the chance to win the "perfect" tournament.
On Wednesday at 11:00h the last round of the Master Open and the Main Tournament will start. From 18:00 the 52nd International Chess Festival of Biel will end with the award ceremony.
Final ranking Grand Master Tournament
| | | | | | | |
| --- | --- | --- | --- | --- | --- | --- |
| Rank | Name | Games | Points Classic | Points Rapid | Points Blitz | Points Total |
| 1 | GM Santosh Vidit (IND) | 28 | 15 | 8 | 11 | 34 |
| 2 | GM Sam Shankland (USA) | 28 | 9 | 9 | 10 | 28 |
| 3 | GM Peter Leko (UNG) | 28 | 9 | 10 | 6.5 | 25.5 |
| 4 | GM Parham Maghsoodloo (IRN) | 28 | 7 | 8 | 9.5 | 24.5 |
| 5 | GM Nodirbek Abdusattorov (UZB) | 28 | 10 | 5 | 8 | 23 |
| 6 | GM Jorge Cori (PER) | 28 | 8 | 7 | 7 | 22 |
| 7 | GM Nico Georgiadis (SUI) | 28 | 7 | 6 | 2 | 15 |
| 8 | GM Sebastian Bogner (SUI) | 28 | 7 | 3 | 2 | 12 |
Results Grand Master Tournament
| | | |
| --- | --- | --- |
| Results 7th and last Round (Wednesday 31.07.2019) | | |
| Nodirbek Abdusattorov (UZB) | 1 - 1 | Sebastian Bogner (SUI) |
| Parham Maghsoodloo (24.5) | 0 - 3 | Santosh Vidit (IND) |
| Jorge Cori (PER) | 0 - 3 | Nico Georgiadis (SUI) |
| Sam Shankland (USA) | 1 - 1 | Peter Leko (UNG) |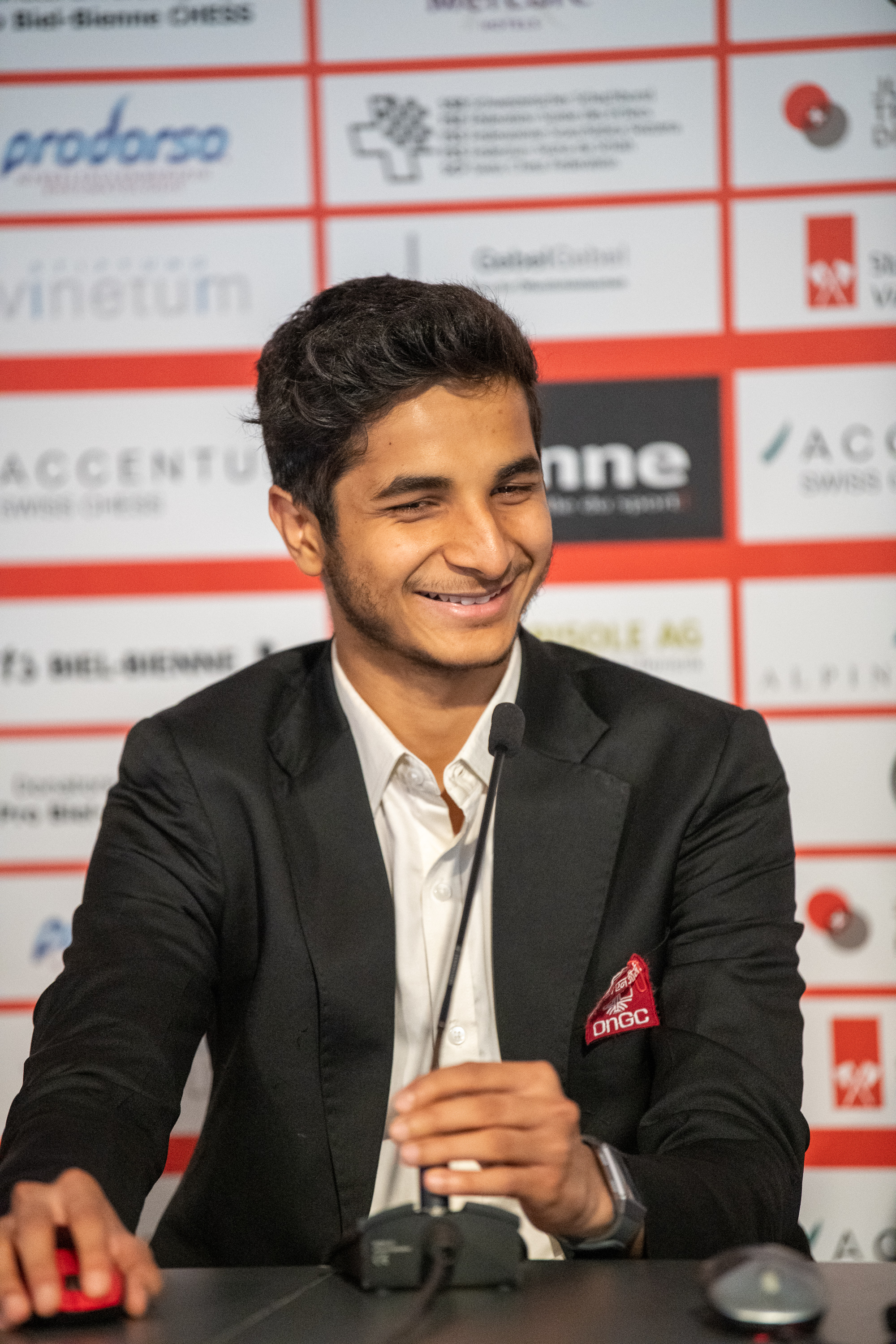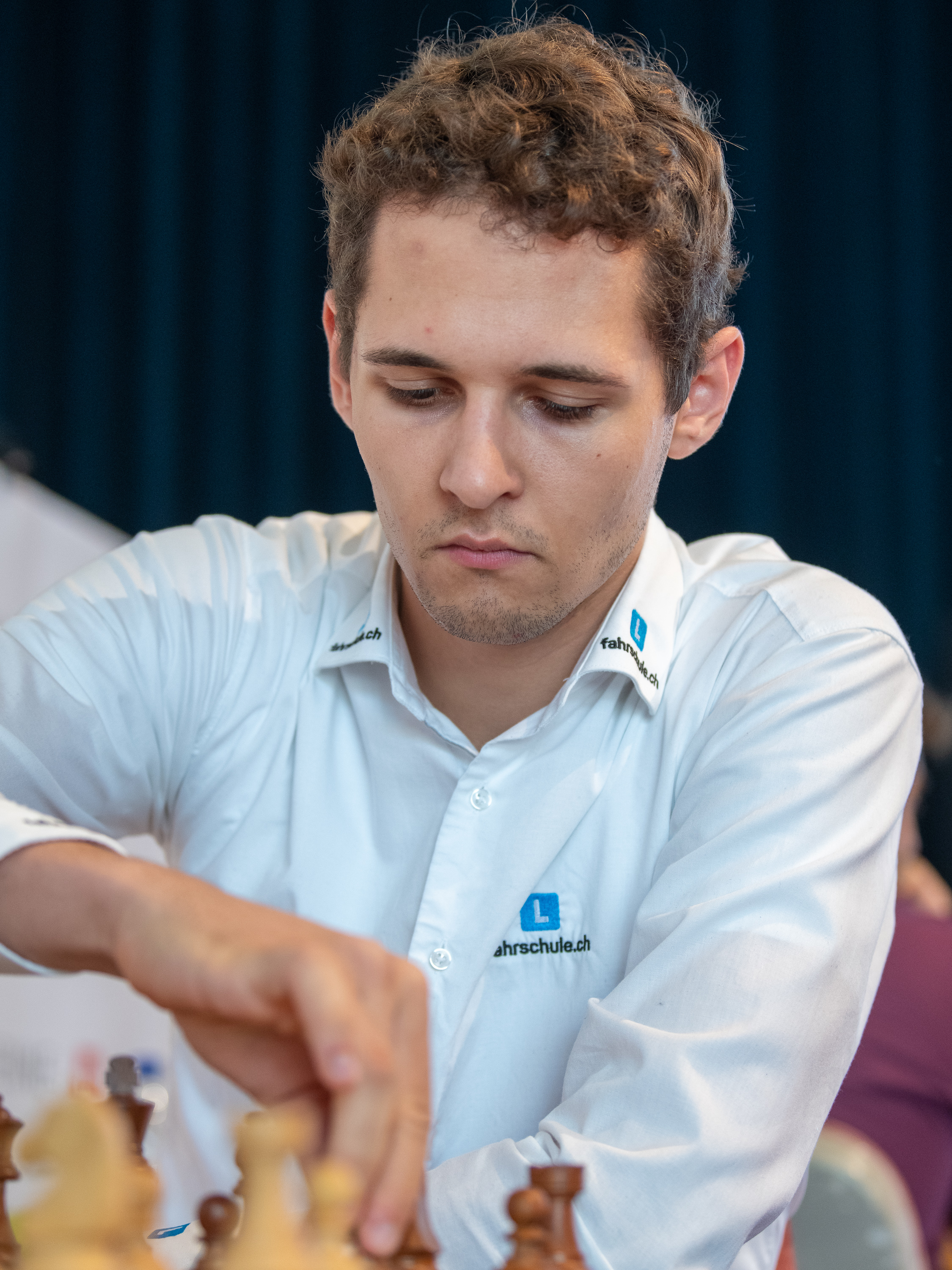 Further photos are available under the following link: https://www.flickr.com/photos/143150736@N02/collections/72157709757960902/