While the participants in the Grandmaster tournament enjoyed their rest day today with a 1st August (Swiss National Day) brunch on a farm, play continued in the open tournaments. In the strongly contested Master Tournament MTO, Karthikeyan was able to defend his sole lead thanks to a victory over Sethuraman. First runner-up is Ukrainian Eljanov, ahead of five other players, each on 4½ points.
Pavel Eljanov, the number two seed in the tournament, was able to celebrate an important victory in the MTO today. Playing with white, he defeated the young Indian star Praggnanandhaa. Of the three top seeded players in the tournament, Eljanov might be the only one left with a chance to win the tournament. After a poor start to the tournament, number three seed Alexander Donchenko had to settle for another draw today and Salem Saleh, the tournament's number one, also played only a draw today. The Emirati thus has four points, 1½ less than leader Karthikeyan, which will be a big burden for the three remaining rounds.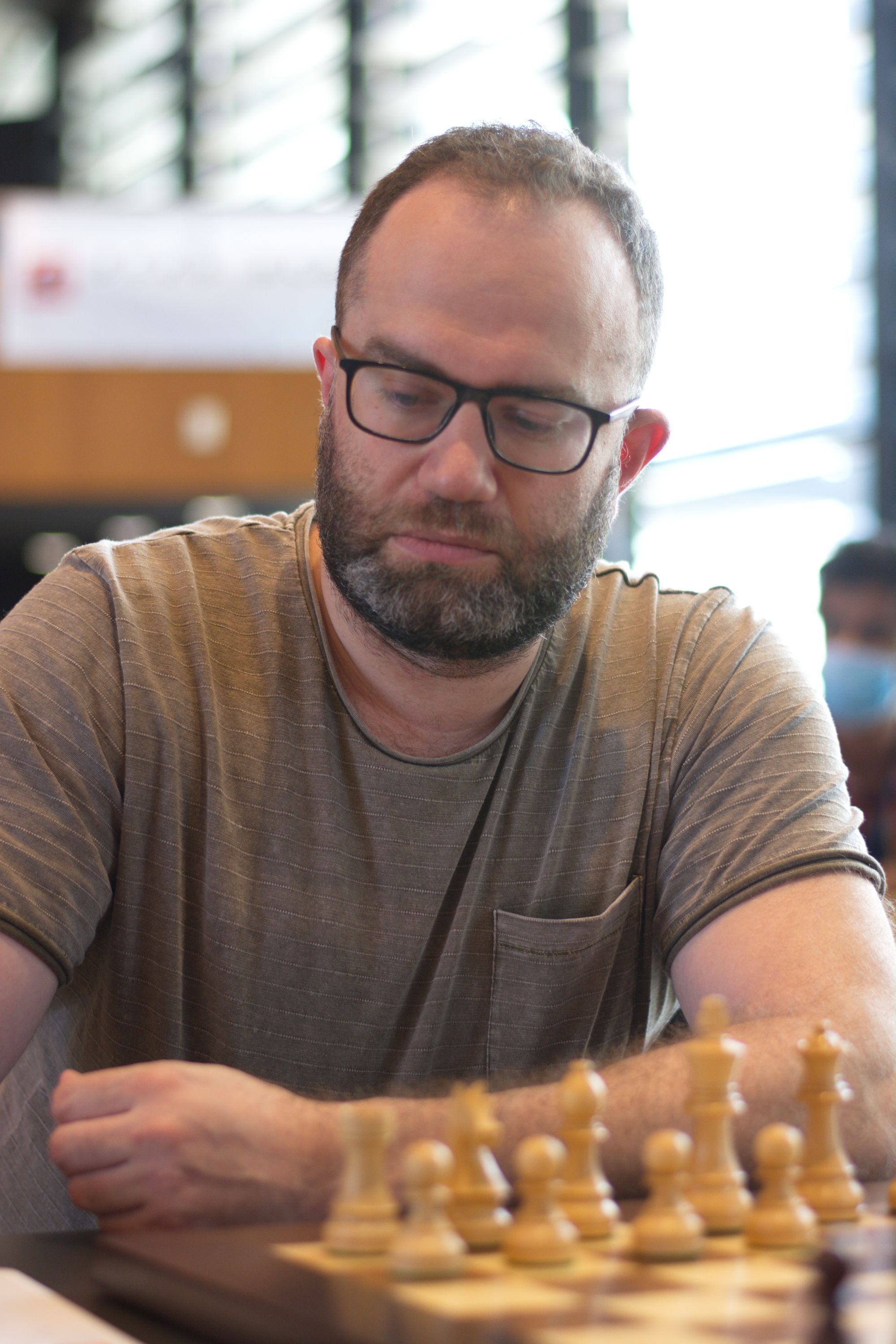 Karthikeyan Murali, on the other hand, continues to play an excellent tournament. The Indian grandmaster, who played a simultaneous tournament during the opening ceremonies and won 18:0, has so far shown hardly any weaknesses at the MTO. Only in round two did he draw against compatriot Harshit Raja, otherwise he has won all his games, including today against No. 4 seed Sethuraman S.P., another Indian. With 5½ points from six games, Karthikeyan remains the sole leader of the Biel Master Tournament. Tomorrow he will play Eljanov with the black pieces.
MTO: Top of the Ranking
| | | | | |
| --- | --- | --- | --- | --- |
| Rank | Name | Country | Games | TOTAL |
| 1 | GM Karthikeyan Murali | IND | 6 | 5½ |
| 2 | GM Pavel Eljanov | UKR | 6 | 5 |
| 3 | GM Tamas Banusz | HUN | 6 | 4½ |
| 4 | GM Surya Shekhar Ganguly | IND | 6 | 4½ |
| 5 | GM Viktor Erdos | HUN | 6 | 4½ |
| 6 | GM Andrew Tang | USA | 6 | 4½ |
| 7 | GM Gergely Kantor | HUN | 6 | 4½ |
Trio at the top of the Amateur Tournament
In today's top game of the Amateur Tournament ATO Grégoire Tissier and Ahmed Salem Salem drew. Together with Wissam Pheng, who won his game today against Biel native Philippe Corbat, they now lead the ranking with 5½ points each. In tomorrow's top match, Salem will meet Pheng.
GMT: Rest day today, duel of the youngsters tomorrow
The participants of the Grandmaster Tournament had their second day of rest today. As it coincided with 1 August, the Swiss National Day, the organisers invited the grandmasters to a traditional 1 August brunch on a farm in Schüpfen.
In tomorrow's fifth round with classical time, the two teenagers of the tournament will meet: After his successful blitz and rapid tournaments, Nihal Sarin will be keen to seek his first victory in the classical games with the white pieces against Vincent Keymer - also to preserve his chances of winning the overall title. Further games are Alekseenko against Studer, Gelfand against Lagarde and Pichot meets leader Kamsky.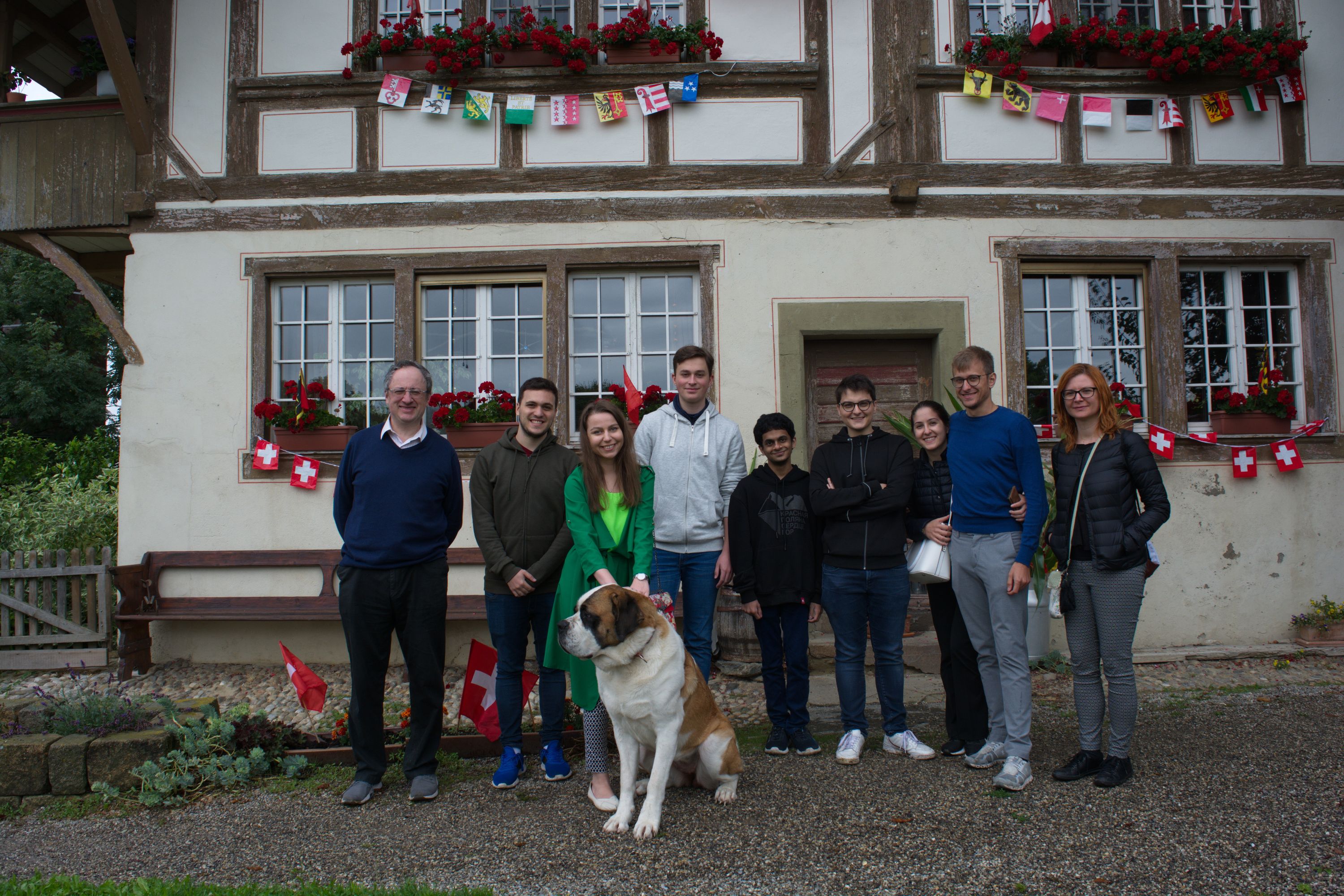 Information on broadcasts
Due to the protection concept, unfortunately no spectators are allowed in the entire building this year. Instead, the organisers have expanded their online offer: The Grandmaster Triathlon is broadcasted online with live commentary. In addition, all games of the Master Tournament and also some of the Amateur Tournament can be followed live this year. Those interested can find all the corresponding information on:
https://www.bielchessfestival.ch/Contacts/Media1.html
https://discord.com/invite/EQJCUBwD

Pictures of the Biel International Chess Festival are available under the following link: https://www.flickr.com/photos/143150736@N02/albums